WE WOULD LIKE TO INVITE YOUR TEAM FOR OUR HOLY WEEK VOW & ANNUAL GAME FOR CAUSE

WAR...WAR NEVER CHANGES...
2 DECADES AFTER THE RESOURCE WAR [Black Saturday II], THE NORTHERN REGIONS
FOUNDED THE NCR ALSO KNOWN AS THE NORTHERN CORDILLERAN REPUBLIC, REUNITING
MULTIPLE SURVIVING COLONIES AND SMALL TOWNs IN THE NORTHERN REGION. OTHER
SURVIVING COLONIES ARE EITHER ABANDONED OR DESTROYED...OR DECLARED TO BE
INDEPENDENT.THO RUMOURS AMONG THE REGION THAT A CERTAIN VAULT THAT CONTAINS
ANCIENT TECHNOLOGY-TECHNOLOGY THAT CAN BRING POWER TO THE LANDS...YOUR MISSION
IS TO LOCATE THE KEY THAT HOLDS THE VAULTs LOCATION....
The northern regions turned into small
colonies and totalitarian Paramilitary Factions vie to rule what's left. In
this post-apocalyptic game setting, ammunition is a rare commodity. Players
will start the game with all ammunition they have progressing from MISSION 1,
MISSION 2, BONUS MISSION. [no reloads going to neutral zone,all players must
bring with all rations as well & mission
packs]
DATE
April 23, 2011

BATTLEFIELD LOCATION
suello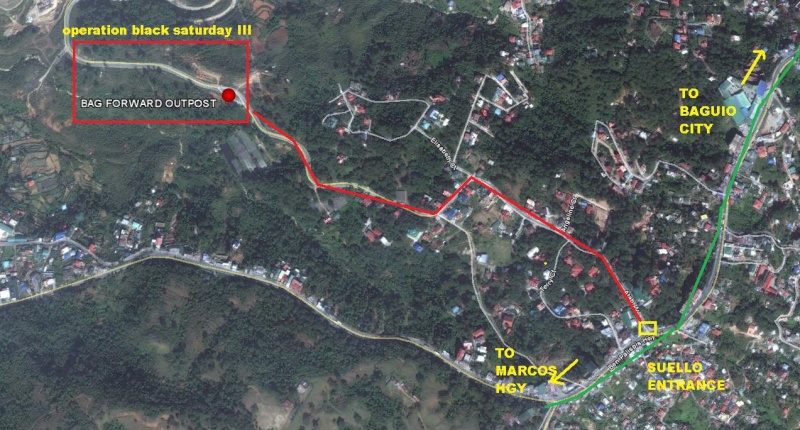 TIME
Punctuality will be recognized: the raffle will be conducted promptly at
10:30am.
Players who have not completed registration by that time will not get a
raffle ticket (SOL).
09:00 Staff and volunteers arrive
09:00-10:00 Registration/Chrono
10:00-11:00 Safety Briefing and Raffle
11:00-12:00 PRELUDE (Upper field)
12:00-14:00 MISSION 1
14:30-16:30 MISSION 2

GAME FEE
150ph-inclusive of lunch & fun

REQUIREMENTS
FPS Limits
• 450fps AEG w/.2g BB
• 550fps Sniper Rifle w/.20g BB (bolt action)
PLAYERS
• 18yrs above (accompanied by an adult guardian if below)
GEN EQUIPMENT REQUIREMENTS
• Face Protection (fullface)
• Hydration (no running water on field)
• FRS/GMRS radio optional tho cellphones are allowed
MISSION SPECIFIC EQUIPMENT REQUIREMENTS:
AEG
Safety Gears
Water Rations
Communication Gadgets

BENEFECIARY
RED CROSS blood letting [voluntary]
MISSION DETAILS WOULD BE ANNOUNCE BY FACTION COMMANDERS...

mission details would be posted soon in our forum
http://baguioairsoftgroup.forumotion.com